Everything We Know About Final Fantasy XVI, Square Enix's Next Epic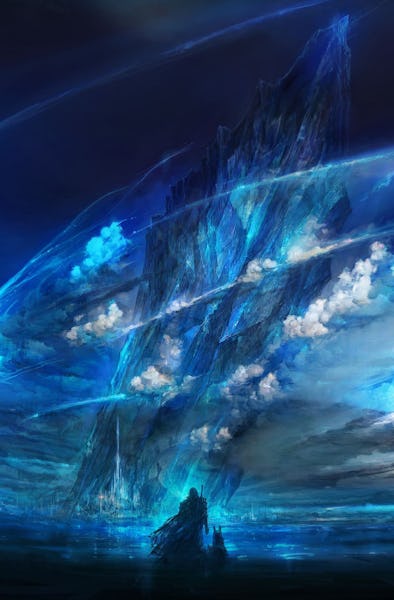 Square Enix
An epic tale of brotherly love and loss in a war-torn land awaits gamers in Final Fantasy XVI, the next mainline entry in one of the greatest role-playing game series of all time. But what will this grim and decidedly more mature adventure entail?
FF16 was announced during Sony's September 2020 PS5 showcase with a meaty four-minute trailer. The game looks to be a return to classic fantasy, with a hefty dose of mature storytelling thrown in. News about the game has steadily rolled in as we approach the game's release. Here is everything we know about Final Fantasy 16.
When is the Final Fantasy 16 Release Date?
The June 2022 State of Play trailer confirmed a release window of "Summer 2023," but it wasn't until The Game Awards 2022 in early December that a release date of June 22, 2023, was confirmed. It will be a PlayStation 5 exclusive. Though the game may come to PC later, just like Final Fantasy 7 Remake.
Is There a Final Fantasy 16 Trailer?
Yes! There have been several trailers for Final Fantasy 16. Sony broadcast a lengthy trailer in April 2023 during a State of Play livestream that delivered an extended look at gameplay and story, with an emphasis on RPG elements:
Before that, the latest trailer was shown off during the 2022 Game Awards and is titled "Revenge", check it out:
The game was initially revealed during a September 2020 PlayStation showcase in a trailer titled "Awakening". You can also watch that here:
What is the Final Fantasy 16 Story?
Final Fantasy 16 takes place in a new world called Valisthea where the Mothercrystals bless the people with aether, which allows them to conjure magicks. Over time, distinct nations developed: the Grand Duchy of Rosaria, the Holy Empire of Sanbreque, the Kingdom of Waloed, the Dhalmekian Republic, and the Iron Kingdom. Leading up to the present, a Blight spreads across the land, causing tensions to rise and a war to break out. It seems like the game begins right before the start of the war.
The FF16 setting more closely resembles FF11, FF12, and the Tactics offshoot series than more modern sci-fi entries like FF10, FF13, and FF15.
Classic Final Fantasy summons appear in FF16 as "Eikons," a new term for these magical creatures that evoke the "Eidolens" of Final Fantasy IX. They each reside in a "Dominant," a single person blessed with the ability to wield their Eikon's power. "In some nations, these Dominants are treated like royalty in admiration of this strength — in others, they are bound in fear of it, and forced to serve as weapons of war," the official teaser website reads.
The young boy Joshua Rosfield, featured in the trailer, is the Dominant of Phoenix from the Grand Duchy of Rosaria. There, all Dominants are treated like royalty. An October 2020 Famitsu issue notes that Joshua "uses fire to heal wounds" and is called "The Phoenix" outright. The teaser site also refers to him as "frail and bookish." The April 13, 2023 State of Play makes it clear that you will also play as Joshua for at least a short section of the game. Though there may be darker depths to Joshua's role in Final Fantasy 16.
The protagonist of the game is Clive Rosfield, Joshua's older brother who trains in "mastering the blade" after he isn't chosen by Phoenix as the Dominant. (Both brothers seem to resent this odd twist of fate.) At 15, Clive wins a combat tournament and is then tasked with protecting his brother as the "First Shield of Rosaria." Both brothers are close friends with Jill Warrick, a ward from the Northern Territories whose presence helped broker peace between the nations.
The trailer only hints at some sort of tragedy involving Joshua and the "mysterious dark Eikon, Ifrit." It seems like Ifrit might kill Joshua and/or Phoenix outright. Official descriptions do say that Clive is set "on a dangerous road to revenge," so some kind of tragedy early in the game is likely. What else might spur his transformation from bright-eyed young knight to grizzled badass with a chip on his shoulder? The entire story of Final Fantasy 16 will cover nearly thirty years of Clive's life so we are bound to see both him and Valisthea change in that time. The game will pick up with Clive in his twenties and give players a flashback to the pivotal moments from his teen years.
The second trailer makes it seem like Clive is actually Ifrit, which makes it probable that he transformed unwittingly in the prologue sequence and then killed his brother. That sent him on a quest to destroy the world order. "I unite the Dominants," he says, "that we may bring an end to the strife and found a new order to see us unto tomorrow."
Based on the third trailer, Ambition, it seems like Clive's main goal may be travelling around Valisthea to fight the other Dominants, and somehow take their power. In the trailer we see him fighting Titan, Garuda, and even Odin. At the moment, it's unclear if the other Dominants will survive these massive battles.
What are the Final Fantasy 16 Summons or Eikons?
Based on trailers and gameplay that has been shown off, these are the Eikons that are present:
Phoenix
Titan
Garuda
Ramuh
Typhon
Shiva
Odin
Bahamut
Ifrit
That's eight in total ... so far. However, there may be nine in total as a painting featured in the "Ambition" trailer shows all eight of the aforementioned Eikons but also pretty prominently features Leviathan, another one of the Final Fantasy series' iconic summons.
In an interview with Game Informer, Yoshi-P revealed that the battles take inspiration from a variety of genres from shooters to fighting games.
"For example, maybe one Eikon versus Eikon battle, if you have Eikon A versus Eikon B, that battle will be reminiscent of a 3D shooter. Whereas another Eikon versus a different Eikon, it's more like a pro wrestling match, and then maybe even a third with one Eikon versus another Eikon will transform an entire area into a battlefield," Yoshida said.
The 2023 FF16 State of Play gave the first in-depth look at some of these massive battles, and they do indeed look stunning.
What Is Final Fantasy 16 Gameplay Like?
Naoki Yoshida has noted that the game will have an "expansive" skill tree system where players will "grow" their character in unique ways, saying that it "expands out" in a similar way to Hironobu Sakaguchi's Fantasian. The skill tree was shown off in the April 2023 State of Play.
Final Fantasy 16 translates summons into player actions. According to Yoshi-P, Director Hiroshi Takai and Battle Director Ryota Suzuki intended to focus on real-time action instead of piggybacking off existing games.
"Translating traditional summon abilities into player actions, and allowing for the real-time swapping and chaining of these abilities in battle has allowed us to create a system that not only looks great but feels really good to play," Yoshida told IGN.
As mentioned earlier, Eikons play a key role in story and combat. Players fight using their own weapons, but sometimes they take control of an Eikon to battle Eikons. These battles vary depending on the Eikon and can also change in real-time during a battle.
Previews for the game revealed a shocking inspiration for the series: God of War. While the game has a fast-paced action combat system designed by the man behind Devil May Cry 5's combat, Sony's God of War inspired the large-scale eikon battles of the game.
Talking to Inverse, Naoki Yoshida discussed why the game has no easy mode and instead prioritized making accessibility to play part of the core combat mechanics.
"Initially, we talked about making the game accessible for people who are not good at action games. But it's more about designing for people that are not good at certain aspects of the action, like evading or remembering when to heal. Letting players customize the experience to suit their weaknesses and their strengths is very, very unique. It's a really good system."
Another interesting decision is that FF16 will not be open-world. It will still take inspiration from open-world RPGs, though. It's a bit of a surprise, considering Final Fantasy 7 Remake's success with the format. Yoshi-P told IGN that the team believed an "independent area-based design" could make the world feel even larger than a traditional open-world setting.
"We decided to avoid an open-world design that limits us to a single open-world space, and instead focus on an independent area-based game design that can give players a better feel of a truly 'global' scale," he said.
This is another place where the game will take inspiration from God of War, specifically Ragnarok. Like Ragnarok, Clive will have a main base of operations called the Hideaway. From here Clive will be able to travel to other points of the map. The Hideaway also acts as a base for shops, opportunities chat with NPCs, and sidequests such as the return of hunts. This was extensively shown off during the April FF16 State of Play.
Who Is the Final Fantasy 16 Director?
Final Fantasy 16 is in development under Square Enix's Creative Business Unit III. That's the same branch of the company that maintains Final Fantasy XIV: A Realm Reborn and produces the expansions for the massively multiplayer online role-playing game (MMORPG). This business division, headed up by the aforementioned Yoshi-P, previously focused exclusively on MMOs, including Final Fantasy XI.
But FF16 is an offline single-player action RPG. While development for FF14 remains ongoing, Yoshi-P will serve as a producer on FF16 with Hiroshi Takai as game director. Takai was a crucial combat designer on FF11 and years later proved vital to revamping the disastrous FF14 into the successful "A Realm Reborn" reboot that now boasts a player base of more than 20 million.
Yoshi-P was briefly rumored as the director for FF16 in June 2016. At the time, he expressed his frustration by calling the rumors "annoying" and "big fake news." Turns out, those rumors were somewhat true all along. Talking to Inverse Yoshida confessed that Final Fantasy as a series has been "struggling" and this is his attempt to address that.
Will the Dog Be Playable in Final Fantasy 16?
While there won't be traditional party members like in past Final Fantasy games, Clive won't have to go into battle alone. One companion is the canine Torgal. In battle, he will assist Clive with attacks, while outside of combat he will act as a ... guide dog, and help Clive find special areas on the map to shimmy through in search of treasure.
But will Torgal be pettable? The answer is yes.
This article was originally published on