Lightyear's affordable solar EV won't be out until at least 2025
The Dutch solar EV company opened up the waitlist for its latest offering, the Lightyear 2, at CES 2023.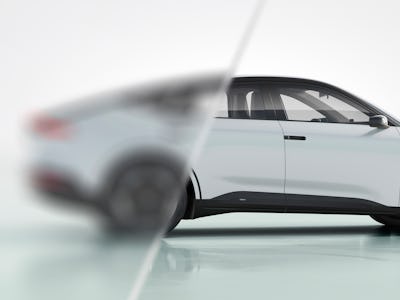 Lightyear
We're still a few years out from Lightyear releasing its affordable solar electric vehicle, but you can already virtually get in line. During CES 2023, the Dutch EV maker opened up its waitlist for the Lightyear 2, its mass-produced offering with an expected price point below $40,000.
That's far more affordable than its Lightyear 0 solar EV which will cost more than $250,000. Lightyear started limited production of the Lightyear 0 this year, producing only one car a week per an InsideEVs report. Lightyear is eventually going to ramp up the production process in 2023 but is still working on the Lightyear 2 for customers looking for a more reasonably priced daily driver.
Efficient design — Lightyear says its second EV will have an expected range of more than 500 miles on a single charge, which comes from the help of solar panels built into the car. Lex Hoefsloot, CEO and co-founder of Lightyear, says the Lightyear 2's design is based on efficiency and optimal aerodynamics. The Lightyear 2 reached an impressive drag coefficient of 0.175, meaning Lightyear was able to reduce the battery size and vehicle weight, and in turn, get better range.
For reference, Tesla's Model 3 has a drag coefficient of 0.23 and a range of 272 miles.
Competition on the rise — The waitlist for the Lightyear 2 is already live but it will only guarantee you a spot in line for when Lightyear starts the preorder process for its upcoming EV. Lightyear says production for the Lightyear 2 will start by the end of 2025, so we still have a few years to go until we see these on the roads.
That leaves some room for competitors to challenge Lightyear's solar EV for the masses in the meantime. We've seen some potential competition from Sono Motors' Sion and Aptera's solar EV, though neither seems quite as real as what Lightyear is serving up.