When does Yellowjackets Season 2 Episode 2 Come Out?
Believe it or not, the release time depends on how you watch the show.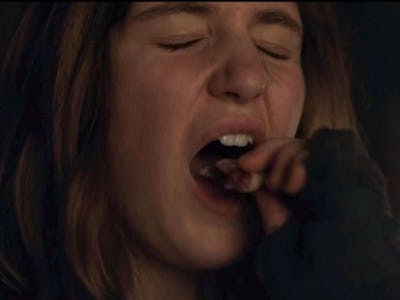 Showtime
Everyone's favorite team of teenage (cannibal?) soccer players is back in Yellowjackets Season 2, but in the age of streaming, you might be confused about when exactly new episodes of the Showtime series get released. The season premiere was a bit of a mystery, but now that we've reached Yellowjackets Season 2 Episode 2, we can firmly reveal the release time — whether you're watching online or on cable.
When does Yellowjackets Season 2 Episode 2 come out?
If you're watching online via Paramount Plus, the Showtime app, or Showtime.com you can check out the later adventures of Shauna, Misty, Natalie, and the rest of the gang as early as 3 a.m. Eastern on Friday, March 31.
If you prefer to watch it on old-fashioned cable you can catch Yellowjackets Season 2 Episode 2 at 9 p.m. on Sunday, April 2.
Is there a trailer for Yellowjackets Season 2 Episode 2?
Yes! A new trailer teases what's coming next, including a confrontation in the woods over what Shauna has been doing with her friend Jackie's corpse (pretending it's alive and talking to it), the escalation of her new eating habit, and the reveal of Elijah Wood's character in the show's future timeline. Watch it for yourself below:
Yellowjackets is available on Showtime and Paramount Plus.