When Does Yellowjackets Season 2 Episode 3 Come Out?
They're cannibals now. So what's next?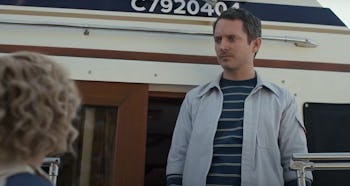 Showtime
Yellowjackets solved what is arguably its biggest mystery last week, but there are still plenty of questions in need of answers. Hopefully, in Season 2 Episode 3, we'll get to the bottom of a few more questions. But first, you'll need to know what day and time new episodes of Yellowjackets are released, because, believe it or not, that answer is more complicated than you might think.
What is the release date for Yellowjackets Season 2 Episode 3
The latest episode of Yellowjackets will be available to stream online starting on Friday, April 7. However, if you want to watch it the old-fashioned way live on Showtime then you'll have to wait until Sunday, April 9.
What is the release time for Yellowjackets Season 2 Episode 3
If you're streaming the show you can watch it as early as 3 a.m. Eastern (or midnight Pacific time). If you're watching on TV, new episodes of Showtime air at 9 p.m.
Is there a trailer for Yellowjackets Season 2 Episode 3
Yes! Showtime released a promo trailer for the new episode. It eases a confrontation between adult Misty (Christina Ricci) and Elijah Wood's new character. We also see adult Shauna (Melanie Lynskey) confront a mysterious character while wielding a pistol; she even mentions her cannibal act from last week's episode.
What else will happen in Yellowjackets Season 2 Episode 3? We'll probably learn more about adult Lottie's "cult" since Natalie is stuck there for another night. Meanwhile, back in the show's earlier timeline, everyone is going to have to reckon with the fact that they just ate their dead friend Jackie.
Will they regret their actions in the light of day? Or will they already start thinking about the next barbeque? We won't have to wait much longer to find out.