Netflix's Bird Box Sequel May Spark Its Own Cloverfield-Style Franchise
A Spanish-language spin-off may just be the beginning.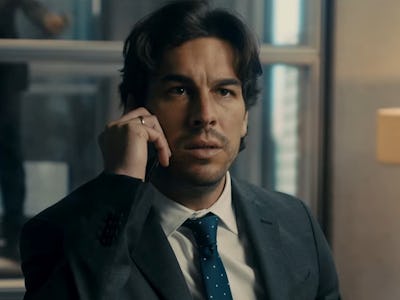 Netflix
Remember 2018? That was a weird year, right? Black Panther came out, Meghan and Harry got married, we were all doing the Tide Pod Challenge. And hey, remember Bird Box?
It's been a minute since the Sandra Bullock-led horror movie was a blip on anyone's radar. The movie premiered on Netflix on December 21, 2018, but after a viral release, it soon faded from attention.
But on Tuesday, Netflix announced that Bird Box: Barcelona, a Spanish-language spinoff set in the same universe, will be released on July 14, whether you want it to be or not. Reminiscent of Cloverfield and A Quiet Place, Netflix is trying to forge a horror cinematic universe with a "localized anthology" strategy.
Little else is known about Bird Box: Barcelona, other than what was reported about its development and a minute-long teaser Netflix shared. It doesn't share any obvious connections to Malorie, the novel Bird Box author Josh Malerman wrote as a sequel to his original book that inspired the first movie.
The first inklings of BB:B came in March 2021, when Deadline reported the development of a Spanish-language Bird Box by Spanish directors Alex and David Pastor (The Occupant). Deadline wrote it "could be the first of multiple local-language Bird Box spinoffs."
The new trailer loosely suggests that Bird Box: Barcelona will take place at the start of the apocalypse, in which the entities who compel people to kill themselves after looking at them make their presence known for the first time. The movie's IMDB page confirms some of its stars, including Diego Calva (Babylon) and Georgina Campbell (Barbarian).
As streamers like Netflix continue a feverish race for more subscribers, and horror being an always reliable attraction, it's unsurprising that Netflix is expanding on its once-viral horror hit. Its basic premise of a global incident is ripe for multiple stories, even if it recycles the same thrills over and over again.
Bird Box: Barcelona will hit Netflix on July 14.