Adam Brody Does the Inverse Easter Egg Interview
The Shazam! Fury of the Gods star explains his best (and weirdest) cinematic moments.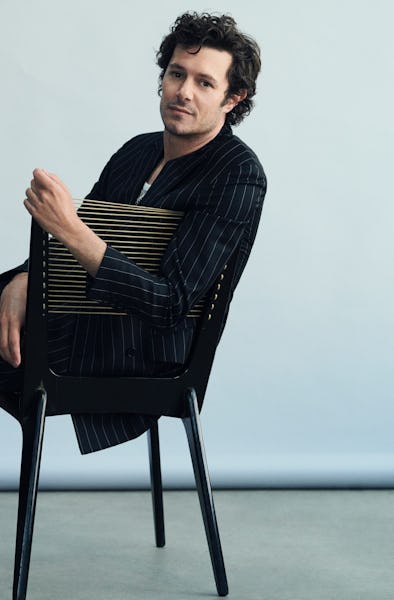 Inverse
If you were a superhero, what music would be on your crime-fighting playlist? In Shazam! Fury of the Gods, Adam Brody's "Captain Everypower" flies off to the sounds of the Beastie Boys. But in real life, Brody's top tunes are a little more... eclectic.
In an interview with Inverse, the actor listed "Ride of the Valkyries" by Richard Wagner and "Master of Puppets" by Metallica. Then, things took a left turn.
"Been listening to a lot of, lately, randomly, Sublime," Brody says. "It's really good. Holds up! I'd fight some crime to that. I'd do some crunches to that."
Turns out, you can take the boy out of Orange County, but you can't take The O.C. out of Adam Brody.
Digging into his cinematic history, the actor reflected on some of his many horror roles, which include The Ring, the Scream franchise, and Jennifer's Body.
"I played a lot of male teen number ones and twos," he says.
In Karyn Kusama's cult classic Jennifer's Body, however, Brody took on the role of antagonistic indie rockstar Nikolai Wolf (a role that almost went to actual rockstars like Pete Wentz of Fall Out Boy and Joel Madden of Good Charlotte). Brody was initially nervous about the performance aspects of the movie.
"I actually had a lot of trepidation about doing it because I can't sing, at least not that well, and not like that; that's a ballad," he says. "Ironically, that was the most fun I had filming it was just lip-synching."
As for the future, Brody says he's up for a Shazam 3 but recognizes that it all depends on how much money the current movie makes at the box office. And regarding those internet rumors that Adam Brody might make an appearance in the Netflix series You after its star Penn Badgley said he was keen to work with the actor, unfortunately, it looks like there's not much to it. At least for now.
"I can deny that," Adam Brody says. "I've never heard of that."
Watch the full video to hear Adam Brody talk about his Fleishman Is in Trouble character's future in a possible Season 2, dangling in that legendary upside-down O.C. kiss, and more.