The Pokémon Company Wants to Catch an NFT Expert
This probably isn't the "more mature" approach you've been asking for.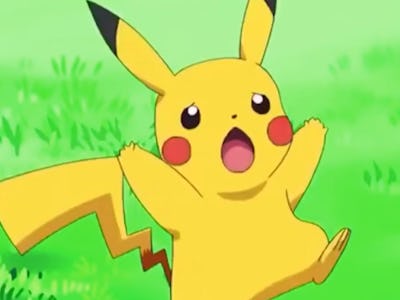 The Pokémon Company
Many gamers avoid NFTs like the plague. The second an indie game like Moonfrost mentions that it's NFT-friendly, the internet turns on it. Even systems that work like NFTs, like PlayStation Stars digital collectibles, are enough to cause a stir.
At this point, it's relatively easy to avoid many of these NFT games because they haven't touched the mainstream. But what the biggest media franchise in the world got in on the game?
As spotted by VGC, a LinkedIn job listing for The Pokémon Company International seeks a new hire with expertise in blockchain technologies, NFTs, and the metaverse. It's a listing for a Corporate Development Principal, which would help shape the Pokémon Company's marketing strategies in the future.
The job description specifically listed the following:
"Deep knowledge and understanding of Web 3, including blockchain technologies and NFT, and/or metaverse."
"Deeply connected to a network of investors and entrepreneurs in the technology sectors above (Web3 and metaverse)."
It isn't difficult to imagine how NFTs could possibly be implemented as a Pokémon product, even if it isn't directly in a mainline game. The recent Pokémon trading card craze is enough to prove that collectors will shell out for any collectibles, digital or physical, if they find them valuable. Many kids who grew up with the series are working adults now, so they have the money to buy into NFTs, too.
The Pokémon Company wouldn't be the first video game company to announce that it's leaning into NFTs. Ubisoft, Square Enix, and Take-Two Interactive are just three of many companies that either already have an NFT initiative or have expressed interest in NFTs. It's concerning when the company in question is one with products primarily aimed at children like Pokémon, though.
Some gaming companies, like Hazelight Studios, have spoken against NFTs. CEO Josef Fares told the Washington Post that he'd rather get "shot in the knee" than include them in his games. Others like Sega were hesitant to fully support them, saying that if it were perceived as "simply a move to make money" that it would back away from NFTs. (Note that this is after backlash from even considering it.) As more and more companies invest in blockchain, they empower those technologies to infiltrate even more of the industry.
Now, a job listing doesn't mean Pokémon is going full-on into NFTs, for sure. It could be that they want someone to simply keep tabs on this developing space. We might be headed further into dystopia, but hopefully Pokémon won't be part of the problem.