Six Years Ago, A Massive Nintendo Gamble Changed Video Games Forever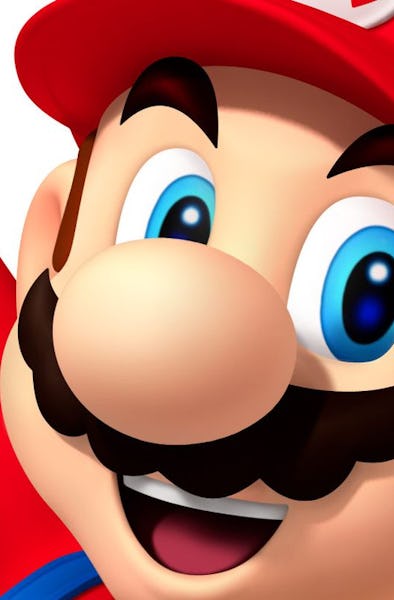 Nintendo was dead. That was the so-called "conventional wisdom" back in 2016 when slumping Wii U sales and an impending next-gen console war between Microsoft and Sony put powerhouse performance front and center. Nintendo couldn't possibly release a console that would rival what Microsoft and Sony had in store for their next-gen hardware. Even the breakout success of Pokémon Go wasn't seen as enough to save the company.
Heck, even the business model was dated. Microsoft and Sony drew revenue from all sorts of new streams; Nintendo still relied mostly on selling first-party games. How in the world could Nintendo score a victory in the console wars when it was being outgunned by competitors or undercut by freemium smartphone content?
In March 2017, this was the company's answer:
Now, we know that the Nintendo Switch has been. Not just successful, but one of the most successful consoles of all time, with sales approaching 125 million. And for a company that needed to sell games, the Switch delivered. Lifetime sales for many of its first-party titles are in the tens of millions, like the 40M units of Animal Crossing: New Horizons it sold.
At launch though, it was a different story. Sure, the Switch sold well in its first month but even that wasn't enough to convince skeptics Nintendo's troubles were over. And in hindsight it's easy to see why. The launch lineup was basically The Legend of Zelda: Breath of the Wild and little else. Gimmicky titles like 1-2 Switch meant to showcase innovations like the advanced haptic feedback (how many balls are in the box?) were little more than curiosities. Of the 13 titles available at launch, only four were exclusive to the new console. And the average metascore rating for those games? A not-so-nice 69.
Despite a lackluster launch lineup, the first year of its lifespan saw some incredible titles come to the Nintendo Switch. Breath of the Wild was a good start. Even though it was also available on the Wii U, the latest entry in the beloved franchise proved to be a system seller and gave Nintendo the momentum it needed at launch. It wasn't just "good for a launch title," either. It's got a 9.7 on Metacritic and is widely regarded as one of the premiere titles of the last decade, and some would argue one of the best in the history of Nintendo.
Mario Kart 8 Deluxe released in April 2017 and, despite being a port of a Wii U title, quickly became the fastest-selling Switch title and currently sits atop the leaderboard with 52 million copies sold. It's the party game Nintendo envisioned when it created the Switch, allowing a roomful of people anywhere to pass the controllers and have fun.
It also helped drive enrollment in Nintendo Switch Online, a modestly priced $4 monthly service that lets players access online multiplayer and includes a bundle of retro NES and SNES titles. More than 35 million players have subscribed thus far, giving Nintendo a hefty revenue stream that isn't tied to game sales.
In the summer of 2017, many Switch owners got their first taste of the Splatoon franchise with Splatoon 2. A popular, well-received Wii U title in its own right, the sequel gave Nintendo something to satisfy FPS fans while still maintaining the family-friendly vibes of a Nintendo first-party release. Minecraft made its way to Switch that summer too, bolstering the library with a blockbuster third-party release and signaling that Nintendo was ready to wheel and deal to get the good stuff.
Then there's Mario. The first Mario game on Switch was not Mario Odyssey believe it or not. It was the surprise sensation Mario + Rabbids Kingdom Battle which delivered a delightful turn-based affair in August. Super Mario Odyssey dropped in October, another near-perfect game that managed to live up to the colossal hype fans had for it. It anchored the first holiday season for Nintendo's new console, but got a boost from an unlikely source: indie games.
Everyone's favorite cozy indie Stardew Valley launched in October 2017, too. It was one of many "Nindies" that surprised players during the launch year (shout out to Golf Story), and helped establish the Switch as a go-to platform for indie games. Even the naysayers who scoffed at indies in favor of AAA titles were taken aback when it was announced that Doom 2016 was coming to Switch, proving the system was capable of delivering experiences on par with its more powerful competitors. It also got Skyrim because of course it did.
Six years on, fans are starting to look to the future. The Switch continues to sell by the millions, but with the next Zelda game, The Legend of Zelda: Tears of the Kingdom, on the horizon there's a growing sense of "what's next?" We still don't have any info on a new Mario game, and the rumors are already swirling that Switch 2.0 is imminent after Microsoft announced it would be bringing Call of Duty to Nintendo platforms for the next decade (assuming the ActiBlizz deal goes through).
The naysayers are out again, pointing to a "good console, bad console" pattern in Nintendo's history. Only time will tell if the next Nintendo console is a winner or not. But there's one thing the "Nintendo is dead" crowd should remember. There always seems to be an extra life somewhere. And as long as Nintendo keeps playing, everybody wins.