Modern Warfare 2 Season 2 Release Date, Ashika Island, and Warzone 2.0 Updates
Featuring a new Resurgence BR map.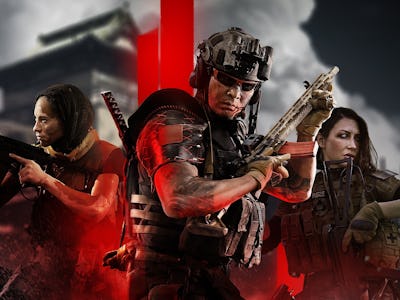 Activision
Activision has more in store for Modern Warfare 2 and Warzone 2.0, and the publisher has finally revealed more about the future. Season 2 is coming, and it aims to add many features the community has asked for since day one. This upcoming season will launch in February, and based on Activision's reveal, there's plenty to look forward to. Here's what we know about the forthcoming season, including details about leaks in Modern Warfare 2 and Warzone 2.0.
When Is the Modern Warfare 2 Season 2 Release Date?
Modern Warfare 2 Season 2 will begin on February 15, 2023, at around 1 p.m. Eastern. This comes after a two-week delay from February 1, which was the initial date the in-game battle pass was counting down to.
Despite the delay, Activision is making it seem like the wait will be worth it, as Season 2 is expected to have a slew of much-needed changes.
What Are the Modern Warfare 2 Season 2 Updates?
Activision has revealed a lot about the upcoming season, and there's no shortage of new things to be excited about. For starters, we know Season 2 will bring new weapons, Operators, and a fresh battle pass full of goodies to unlock.
But more importantly, Season 2 will be packed with quality-of-life improvements — many of which are enough to bring players back.
1v1 Gulag
One of the most substantial complaints from the community was the 2v2 Gulag in the original version of Warzone 2.0. The upcoming season will revert back to the traditional 1v1 Gulag, meaning you won't have to rely on the performance of a teammate.
Improved cash pool
Cash stacks will increase in value, with the lowest amount now set to $500 from cash registers, while ground loot will be bumped up to $800. For balancing purposes, contracts will now reward players with less cash.
Plating while running
Finally, you'll be able to plate while sprinting in Warzone 2.0 ... sort of. According to the blogpost, Activision says "This change includes a slight increase to movement speed while plating to enable players to get to cover faster in moments of need." It's unclear if you'll actually be able to sprint while plating, but you'll certainly be able to move faster.
Looting enhancement
Loot will now drop from boxes and backpacks as it did in the original Warzone, ditching the window/menu system introduced in Warzone 2.0. Even more surprising, medium and large backpacks will be removed entirely, defaulting to just small backpacks, which will streamline looting.
DMZ
In addition to Warzone 2.0, DMZ will include a slew of new features including enemy tuning, updated starting points, adjustable mission difficulty, new locations, and fixes to crashes (hopefully).
Multiplayer
Multiplayer will also get improvements to audio, perk balancing, weapon changes, the addition of Hardcore, and even Ranked play, which will be nice to see.
Warzone 2.0 Ashika Island
While Activision has yet to reveal all the details, Warzone 2.0 will get a new small Battle Royale map alongside the return of Resurgence mode! This new map, titled Ashika Island is brand-new for Warzone 2.0, and is built by High Moon Studios, the team that created the popular Fortune's Keep map.
It's unclear just how big Ashika Island is compared to Rebirth Island and Fortune's Keep, but based on the image shared by Infinity Ward, it seems to be on the bigger side. It features seven main POIs, including Tsuki Castle, which is a version of the beloved Castle Multiplayer map from past Call of Duty games.
It appears like Ashika Island will have more greenery than Al Mazrah, with a wide variety of POIs to visit, including a vibrant residential area.
What Are the Modern Warfare 2 Season 2 Leaks?
Almost everything in the Call of Duty series leaks ahead of time, and that seems to continue going into Season 2.
Japanese theme
Season 2 will supposedly feature a Japanese theme, with the return of the Ronin Operator. This was leaked via some key art featuring the aforementioned Operator along with an image of the famous Castle map, which has appeared in multiple Call of Duty games.
New weapons
We know Season 2 will introduce multiple new weapons. The leaks point to the inclusion of the Crossbow and the Vepr-12 Shotgun, both of which were spotted as part of a datamine. Typically, each season comes with more than two weapons, so we'll likely get at least one more, though it's unclear what it will be. We're hoping for an automatic weapon of some kind.
Along with the new weapons, Season 2 will likely include additional attachments, as well. For instance, at least two shotgun Muzzles appeared inside of Private Matches, alluding to their official integration at a later point. This was the case with the Raptor-FVM40 Optic for the Victus XMR sniper, which was available only in Private Matches.
Modern Warfare 2 Season 2 launches on February 15.
This article was originally published on