"Mindboggling" Launcher layoffs prompt outcry and tributes to WaPo gaming vertical
"This isn't bitter sweet. It's bitter."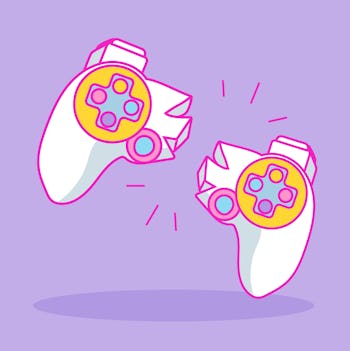 Shutterstock
Nothing gold can stay, it seems. The Washington Post created Launcher as a dedicated vertical for video games back in 2019, and quickly earned a reputation for outstanding reporting on the most talked-about games and vital industry trends. Despite pulling in plenty of eyeballs and racking up countless journalistic successes, company leadership announced January 24 that it plans to shut Launcher down. Or, to use management's buzzspeak, they're "sunsetting" it.
It's just the latest games media outlet to be hit with layoffs after G4, Giant Bomb, Vox, GameSpot, and Fanbyte, among others. The cuts at the Amazon-owned newspaper come amid widespread layoffs throughout the tech industry.
On Tuesday, Axios broke the story that The Washington Post would cut 20 newsroom jobs and shut down its gaming section. Another 30 open positions would be closed without hiring anyone. Reporter Sara Fischer followed up with a memo given to Axios, which claimed that the "economic climate" drove the decision to shut down Launcher and KidsPost.
It didn't take long for Launcher editors and reporters to confirm the reports on social media.
Launcher Editor Mike Hume tweeted that at least five members of the team were laid off, including Mikhail Klimentov, Jhaan Elker, Shannon Liao, Alyse Stanley, and Nathan Grayson. Other posts suggest additional part-timers and freelancers had also been affected.
"This news is sad, upsetting and, perhaps most of all, mindboggling. Over three years, Launcher attracted over tens of millions of users, the majority first-time readers of The Post and almost all of them under the age of 40," wrote Hume. "What makes this news so hard is that Launcher was doing well! In '22, Launcher's traffic was up year over year, even as [Gene Park] recovered from cancer."
"We were succeeding in our mission. I'm stunned. But mostly just sad to lose such wonderful, dedicated, caring colleagues."
Gene Park, one of the few remaining staffers from the Launcher team, will move to The Post's Style section and continue to cover video games.
"Please think of my colleagues first and consider a place for them if you can," he tweeted amidst the news yesterday. "This isn't bitter sweet. It's bitter."
The Washington Post Guild, the Post's union, said it didn't receive a clear explanation for why the higher-ups decided to axe Launcher. If what Hume says is right, it shouldn't be because of poor performance. Meanwhile, the official memo claimed that "evolution is necessary for us to stay competitive."
"As far as we can tell, they are not financially necessary or rooted in any coherent business plan from our publisher, who has said that he expects the company to be larger a year from now," tweeted the Washington Post Guild account.
Frederick Kunkle, a general assignment reporter for the Post, pointed out that these dismissals might even be a breach of contract between the Post and the Guild.
"These dismissals sure smell like a violation of the Post's labor contract with the Guild and right out of the Jeff Bezos playbook of asking forgiveness (if necessary) rather than permission when flouting the law," he wrote. "You don't have "layoffs" in the middle of a hiring binge."
Launcher's Twitter account posted a skull emoji in a recent tweet promoting an article on video game studios laying off workers while hiring more, highlighting the irony of the Post's own layoffs. Readers commented with their condolences, many of them also from games media or the industry in general.
"RIP Launcher. Y'all did incredible journalism on an industry with incredible and growing reach," tweeted Omar S. Rashad, accountability reporter for Fresnoland. "Really sad to see y'all go. And confounded at how news execs did this as the gaming industry continues to expand. We need more journalists covering the gaming industry. Not less."
Launcher's demise is especially harrowing at a time when there's already a widespread hunger for better games reporting in legacy outlets like The New York Times. We can only take so many incredulous and patronizing "did you know adults actually play video games?" takes.
"WaPo gutting Launcher and the NYT doing "video games: more than just for kids?" on the same day, when a video game adaptation is one of the most high-profile prestige dramas on TV atm, feels like a stupidly out-of-touch view of games' importance to mainstream culture reporting," James Whitbrook, Gizmodo and iO9 Deputy Editor, wrote on Twitter as word spread.
Launcher won't be disappearing immediately, so readers can still look forward to a few more months of content.