Here's exactly when you can play the Dead Space remake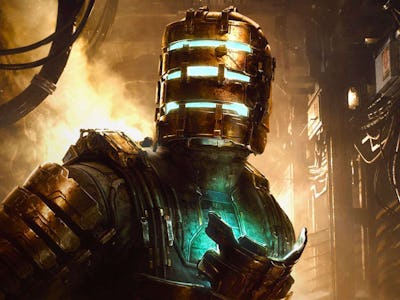 Electronic Arts
Fifteen years after its initial release in 2008, Dead Space is back, courtesy of EA Motive Studio. The upcoming remake is completely rebuilt from the ground up, and aims to improve upon the original with the use of new technology. If you're itching to blast off on the space journey of your worst nightmares, here's what you need to know to get on board the USG Ishimura in the Dead Space remake.
Dead Space remake release date and time
Dead Space launches on January 27, 2023, and EA Motive Studio released a helpful guide with the exact release times across various regions.
In North America, Dead Space will go live digitally at 11 a.m. Eastern on the morning of January 27, 2023 (8 a.m. Pacific).
In other territories, you'll have to wait until January 28 to play, such as in Australia when the game goes live at 3 a.m. Because of the simultaneous global launch, there isn't a way to play it early by utilizing an account from a different region.
However, these launch times all apply to the digital version. If you happen to grab a physical copy from a retailer prior, you can dive in right away.
Dead Space remake pre-load information
To ensure you can begin playing ASAP, you can pre-load Dead Space early across all platforms. On Xbox Series X|S, pre-loading is live now, while PS5 and PC players have to wait until January 25 at 11 a.m. Eastern to pre-load.
Dead Space remake file size
The Dead Space remake won't take up an enormous amount of hard drive space, unlike many recent AAA releases. Across PC and Xbox Series X|S, Dead Space clocks in at around 32GB. Details about the PS5 version have yet to be revealed, but it'll likely be around the same file size as its Xbox and PC counterparts.
Dead Space remake pre-order details
Unfortunately, the Dead Space pre-order bonuses are scarce. In fact, there's only one pre-order bonus and it's for Steam users. Pre-ordering through Steam nets you a copy of Dead Space 2 at no additional cost, which is a nice little $20 bonus. Sadly, this offer isn't available for any other platform.
Dead Space launches for PS5, Xbox Series X|S, and PC on January 27, 2023.