The 12 Best Games to Play on PS Plus Right Now
From RPGs to action games, these are the service's top choices.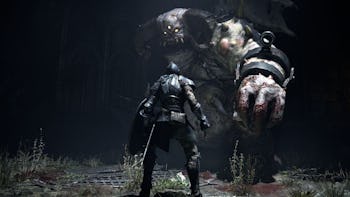 Sony
It's true, Xbox Game Pass has revolutionized the way consumers gain access to games. Much like Netflix, players can pay a monthly fee to gain access to a massive library of titles, and while Game Pass is certainly the leading service, there are other subscriptions worth checking out. To compete with Game Pass, Sony totally revamped its PlayStation Plus offering, mirroring Microsoft's service in an impressive way. Now, depending on which version of PlayStation Plus you have (either Essential, Extra, or Premium), you have access to a diverse lineup of games. But which ones are worth your time? These are the 12 best PlayStation Plus games you can try right now.
12. Uncharted Legacy of Thieves Collection
Extra
As part of March 2023's PS Plus lineup, players now have access to the Uncharted Legacy of Thieves Collection. This package contains Uncharted 4: A Thief's End and Uncharted: The Lost Legacy, both for PS5. These are some of the best games in the acclaimed series, capping off Nathan Drake's story in a heartfelt way.
11. Ghostwire: Tokyo
Extra
Also joining the fray in March 2023 is Ghostwire: Tokyo, a first-person action game with horror elements. It comes to us from Tango Gameworks, the team behind The Evil Within. Ghostwire Tokyo is a unique adventure that focuses on ghost-hunting, allowing players to use different magic spells to take down spirits.
10. Batman: Return to Arkham
Premium
What more needs to be said about the Arkham games? Batman: Return to Arkham features the first two acclaimed entries in the series — Arkham Asylum and Arkham City — with improved visuals and performance from their PS3 counterparts. These are arguably two of the best superhero games ever created, offering a gritty, grounded version of the beloved Batman universe we know and love.
9. Demon's Souls
Extra
Developer BluePoint Games knocked it out of the park with the Demon's Souls remake. The original PS3 game had a solid foundation but felt outdated when the PS5 launched in 2020. But the remake not only modernized the hit RPG, but it also added a slew of fantastic new features that brought in a new audience, as well. Without Demon's Souls, the Dark Souls series wouldn't exist, so FromSoftware fans owe a lot to this game.
8. Death Stranding: Director's Cut
Extra
Hideo Kojima is known for his outlandish stories, as evidenced by the Metal Gear Solid series. But following his departure from Konami, Kojima was finally able to do exactly what he wanted, and that's what we got with Death Stranding. In it, your job is to reconnect the United States by delivering packages across the country. This sounds horribly boring, but it's incredibly well-executed thanks to its presentation and ridiculous story. The Director's Cut adds improvements and new features for PS5.
7. Horizon Forbidden West
Extra
One of Sony's best games is Horizon Forbidden West, the sequel to 2017's Horizon Zero Dawn. Hailing from Guerrilla Games, Forbidden West improves upon its predecessor in numerous ways, giving players a gorgeous open world to explore, along with refined combat. In it, you play as Aloy, a hunter tasked with battling mechanical animals in a post-apocalyptic version of the western United States. Something about demolishing robot dinosaurs just never gets old.
6. Stray
Extra
Given the internet's love for cats, it's surprising something like Stray didn't come out sooner. Nonetheless, we're glad Stray exists, as it features the best video game cat protagonist ever. In it, you must jump, climb, scratch, and meow your way back to the surface after getting stranded in a hidden city full of robots. There truly isn't anything like Stray and we highly recommend giving it a try.
5. Resident Evil 7: Biohazard
Extra
Capcom took a huge risk with Resident Evil 7: Biohazard, a game that launched after the disappointing Resident Evil 6. In RE7, players returned to a more claustrophobic setting, with far less action, just like the original games. Though the biggest change is that it's presented from a first-person perspective, which might've alienated fans, but instead, was exactly the refresh the series needed at the time.
4. BioShock: The Collection
Premium
The BioShock series is easily one of the best in all of gaming, featuring wildly memorable settings, fun gameplay, and incredible stories that stick with you. BioShock: The Collection includes BioShock, BioShock 2, and BioShock Infinite, all of which have dedicated fan bases. Of course, the first entry is arguably the best, due in part to the underwater city of Rapture, along with its absurd twist ending. While the series has been dormant for a while, these games all still hold up and are worth playing even in 2023.
3. Fallout 3
Premium
While Fallout 3 might not have aged the best, there's still no denying just how important this game was in 2008. It featured many of Bethesda's most memorable mechanics from its Elder Scrolls series, but with an all-new post-apocalyptic setting in Fallout 3. Everything from its world, to the iconic VATS system came together to rope players in, serving as one of the most iconic RPGs out there. Despite its age, it still plays well today, though we're hoping for some sort of remaster to hold us over until the next entry.
2. Untitled Goose Game
Extra
When it comes to off-the-wall ridiculousness, few games even come close to Untitled Goose Game. As its name suggests, you play as a goose in this game, and your job is to cause minor inconveniences to the villagers around you. It sort of plays like a puzzle-stealth game, wherein you must sneak around to complete objectives. While the entire game is enjoyable through and through, we highly recommend sticking around to the very end because of the satisfying payoff it offers.
1. Marvel's Spider-Man
Extra
While the Batman Arkham series redefined what a "good" superhero game could be, Marvel's Spider-Man certainly took it to a new level. Both games — Marvel's Spider-Man and Miles Morales — are full of heart, with incredibly fun gameplay to match. Everything from the story, to the performances of the characters, to even smaller details like the wide array of costumes you have at your disposal are top-notch. We're eagerly anticipating Marvel's Spider-Man 2, but in the meantime, the first two entries are must-plays.