Is Zack Snyder Making a DCU Darkseid Movie? An Investigation
Don't get in line at the theater just yet.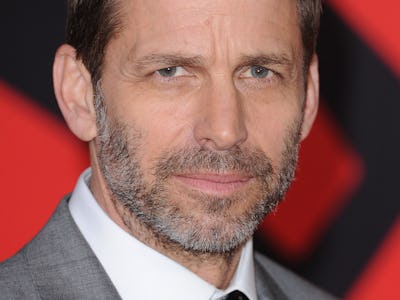 Jeff Spicer/Getty Images Entertainment/Getty Images
Although the 2021 release of Zack Snyder's Justice League felt like the final hurrah of a long-gone cinematic universe, the divisive filmmaker re-fueled the fire with a cryptic Twitter message regarding a certain Anti-Life despot. His Superman reboot Man of Steel launched the fledgling DC Extended Universe in 2013, and 2016's controversial Batman v. Superman: Dawn of Justice was a follow-up that sowed the seeds for the first cinematic depiction of the Justice League. But after a family tragedy resulted in Snyder being replaced by Joss Whedon as director of Justice League, the theatrical cut was a box-office bomb that obliterated the cohesiveness of live-action DC Comics canon.
While Snyder's fanbase fanned the flames that led to the release of his director's cut, the filmmaker has kept busy since 2017, directing Army of the Dead for Netflix and launching a whole new cinematic universe based on that zombie dystopia. He's also been working on his new science-fiction space opera Rebel Moon, also at Netflix. It seems like Snyder has left DC's pantheon of gods and monsters behind, but if the #ReleaseTheSnyderCut movement has taught us anything, it's to never say never, even when maybe you should.
The 14-second clip posted on Snyder's Twitter tells viewers about an "incoming transmission" from "Lord Darkseid," followed by an ominous and commanding voice announcing the dates April 28 through April 30, 2023. Naturally, Snyder fans were eager to take this as a hint that Snyder is returning to the DC Universe, as Darkseid was intended to be the overarching villain in the original three-film saga planned for the Justice League. Snyder had even cast voice actor Ray Porter as the supervillain, although it's unclear if that's Porter's voice in the video.
Though Snyder's return would certainly be eye-catching news, it's highly unlikely he's returning to DCU just yet, as James Gunn is still laying the groundwork for the franchise's cinematic future. Considering the three-day window mentioned, it's more likely that Snyder is planning another collective viewing party with his fans.
There's precedent here: before the release of the Snyder Cut, the director watched Man of Steel and Batman v Superman live on Vero with his supporters, and now that Zack Snyder's Justice League has been out for a while, it seems reasonable to assume that he's planning a full rewatch of the entire trilogy. But even if this isn't confirmation that Snyder is stepping back into the DC Multiverse, the excited reaction by fans is proof that his time with these characters hasn't been forgotten.