Universal's New Monster Movie Franchise Is Copying DC's Best Idea
Interconnected cinematic universes aren't for everybody.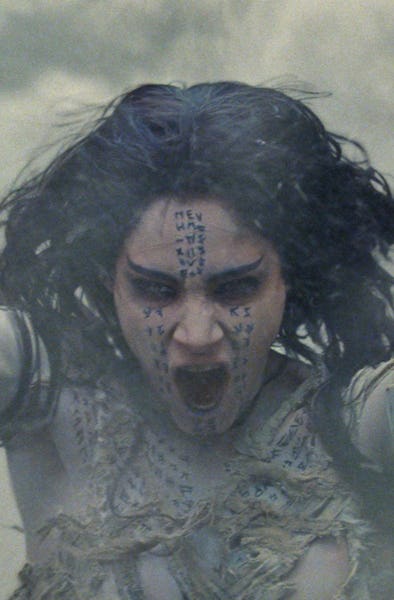 Universal Pictures
Marvel Studios has, slowly but surely, shaped Hollywood in its own image. The concept of an "interconnected cinematic universe" sounded like word salad until Marvel brought its heroes together in The Avengers, and made billions of dollars in the process. Naturally, their competitors wanted a piece of the action — but as Universal Studios quickly proved, not every film series needs to subscribe to the trend.
Universal's attempt to create a shared cinematic playground for its classic monsters was almost comically short-lived. Dubbed The Dark Universe, things were set to kick off with a reboot of The Mummy, starring Sofia Boutella as a modern (read: hotter) take on the titular monster. Tom Cruise was also there for some reason, but not even a star of his caliber could justify a remake that no one wanted in the first place. The same could be said for the remaining projects and actors waiting in the wings: Johnny Depp was set to star as the Invisible Man and Javier Bardem as Frankenstein's Monster, respectively, but after The Mummy failed to capture public interest, Universal was forced to return to the drawing board.
That failure, while brutal, wasn't actually all bad. It forced the studio to choose their projects carefully. The Invisible Man was essentially their new thesis: not only did it remix its monster for a modern, more sophisticated audience, but it told an insulated story at the same time. Universal has since been gathering directors that can interpret their canon of monsters in their own unique way. Nomadland director and Marvel alum Chloe Zhao is set to tackle Dracula in "a futuristic, sci-fi Western." And after the success of Scream (the fifth one, not the first) and Scream VI, Universal has recruited the filmmaking team for a yet-untitled monster thriller.
Scream directors Matt Bettinelli-Olpin and Tyler Gillett will helm the upcoming Universal project. Chad Villella will produce under the trio's Radio Science banner, along with Project X Entertainment, who also coproduced the Scream sequels. Per Deadline, their film represents the latest push into "a fresh, new direction" for Universal. The studio has officially abandoned their pursuit for a shared cinematic universe, and will instead take a "filmmaker-driven" approach to their monster films moving forward. Given the success of The Invisible Man — and the buzz that Renfield has already been getting — that's definitely the best choice for this particular studio.
Ironically, this was the MO for another competitor, DC Films, for years. DC has endured several hits and misses over the years, but their most successful projects have trusted the vision of their individual filmmakers. Before Marvel alum James Gunn stepped in to reboot the franchise, DC films existed in a multiverse. That allowed multiple versions of the same character, like Batman, to exist in different projects. Universal is taking a similar approach to its monster flicks, as seen with Renfield and Zhao's upcoming Dracula picture. Not everything needs to be connected — so long as the films are good and the stories are inventive, there's room for everyone.