The Last of Us Season 2 Needs to Address One Major Season 1 Flaw
For better or worse, on-screen violence is a major part of The Last of Us Part II's story.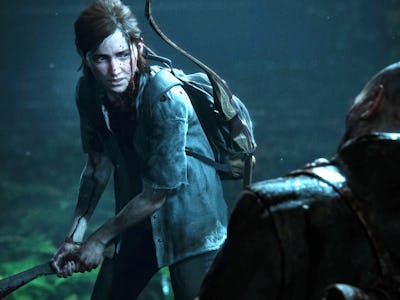 Naughty Dog
Season 1 of HBO's The Last of Us is a shockingly faithful adaptation of the 2013 video game that inspired it. Despite its faithfulness to its source material, though, The Last of Us' first season does make a few notable changes to its property's story and world. Predictably, some of those changes have been more well-received than others. However, the one divisive creative decision that seems to be sticking in the craw of most Last of Us fans is the show's decreased focus on action sequences.
Across The Last of Us' first 9 episodes, there are really only four noteworthy Infected attacks — and only one that matches the scope of certain levels from Naughty Dog's original video game. The season's low number of action sequences was the result of The Last of Us' series-wide decision to present a more grounded and brutal version of reality than even its video game predecessor. To showrunners Craig Mazin and Neil Druckmann's credit, that decision made more room for plenty of surprisingly introspective and moving moments between the show's characters.
That said, The Last of Us is going to have to change its approach to action storytelling quite a bit in its second season if it wants to successfully adapt 2020's The Last of Us Part II.
The Last of Us Part II is a relentlessly violent game, and that's very much the point of it. Loosely structured like a straightforward revenge story, the divisive 2020 video game sequel follows Ellie (Ashley Johnson) as she sets out to avenge the murder of a loved one. In doing so, Ellie puts herself on a path toward more violence, murder, and heartbreak than she's ever experienced before. Using all the tricks taught to her by Joel (Troy Baker), as well as her own killer instincts, Ellie cuts and shoots her way through more enemies than any player could accurately count over the course of The Last of Us Part II's story.
While Ellie faces off against more than her fair share of Infected hordes in Part II as well, the game's violence ultimately hits the hardest when it forces Ellie to kill her human enemies. That's partly due to the greater realism Naughty Dog tried to bring to Part II's death and kill animations, but it's also the result of just how many people Ellie kills throughout the game. She is very much an unstoppable, feral killer in The Last of Us Part II — one who doesn't even consider stopping or slowing down until she's already submerged herself in so much violence that it has left her blood-stained and emotionally and physically traumatized.
All of which is to say that it's not just the brutality of The Last of Us Part II's violence that informs Ellie's journey in it, but also the repetition of it. Her arc in Part II wouldn't make any sense, in fact, if the game didn't make both Ellie and those playing as her commit so much violence that they eventually reach a point of emotional and psychological exhaustion. It's that fact that makes the thought of HBO's The Last of Us adapting Ellie's story in Part II so interesting (and a little bit concerning).
The Last of Us Part II is a much bigger game than the original Last of Us. For their part, both Craig Mazin and Neil Druckmann have already hinted quite a bit at how they plan on handling some of the differences between the two games. Indeed, not only have the showrunners already confirmed that they plan on telling Part II's story across multiple seasons, but Mazin has also suggested that future seasons of the show will feature more Infected swarms and attack sequences.
Mazin has, however, also stated that part of the reason why he and Druckmann chose to cut back on The Last of Us' action sequences in its first season was their shared fear that the show would begin to feel "repetitive." But what if the repetitive nature of violence and revenge is ultimately a part of the story itself, as it is in The Last of Us Part II?
Suffice it to say, bringing a "less is more" approach to that game's action sequences would put the HBO show in real danger of dulling the accumulative impact that Part II's violence has on all of its characters and, specifically, Ellie.
The Inverse Analysis — It's worth noting that most of the action sequences that Mazin and Druckmann cut from The Last of Us Season 1 didn't have much of an impact on the show's story to begin with. However, if the duo wants to nail a live-action version of The Last of Us Part II, they are going to have to abandon some of their hesitation regarding action sequences and truly embrace the impact that repetitive violence can have on a person.
Season 1 of The Last of Us is streaming now on HBO Max.