Daredevil Recasting Sets It Even Further Apart From the Netflix Show
Born Again will have this Better Call Saul alum step into the heels of Kingpin's wife.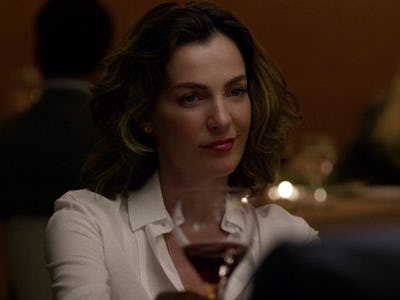 Netflix
Five years ago, Netflix was home to the best Daredevil adaptation. Now, Disney+ is hoping to snag that honor away from the rival streamer when they debut their own take on the Man Without Fear's story in Spring 2024.
Even though Charlie Cox (Matt Murdock/Daredevil) and Vincent D'Onofrio (Wilson Fisk/Kingpin) reprise their original roles, it's still unclear whether any of the beats from Netflix's Daredevil narrative will wind up in Daredevil: Born Again. We know the sort-of revival takes place in the MCU's canonical timeline, but most other details have been kept under wraps.
Further complicating the question of whether Daredevil: Born Again will be a spiritual continuation or a hard reset is the continuous trickle of surprising casting news. While some actors will make the transition from Netflix to Disney+, others will not. Jon Bernthal (Frank Castle/The Punisher) is in, but Foggy Nelson (Elden Henson) and Karen Page (Deborah Ann Woll) are out.
Most recently, it was announced that Ayelet Zurer, the actress who played Kingpin's soulmate Vanessa Fisk, has been replaced by Better Call Saul alum Sandrine Holt.
While Holt, who played Saul's Cheryl Hamlin, will likely make a fantastic Mrs. Fisk, this latest recast is making Netflix's Daredevil fans antsy. How much will Daredevil: Born Again diverge from its predecessor? Or is this just a new entry in the Marvel recasting tradition, and not much to panic over?
In an interview with NME Magazine, Cox confirmed that Born Again's Daredevil will be a version of the character that audiences haven't seen yet. "This has to be a reincarnation, it has to be different, otherwise why are we doing it?" he said. He also assured fans that, although his cameo in She-Hulk shows him being quick-witted and carefree rather than a broody goon-pulverizer, Disney+ will still keep things "dark." Cox also seemed to confirm in an interview with GQ UK that Born Again will be more courtroom drama and less bloodbath, "heavily focused" on the attorney aspect of his character that went largely unexplored in his previous series.
Not bringing back Vanessa Fisk, Foggy Nelson, or Karen Page's actors could very well mean that while Born Again may have a few familiar faces, it will otherwise be a story about the Devil of Hell's Kitchen that we've yet to see unfurl on-screen. The MCU may want to draw a bold, distinguishable line between its Daredevil adaptation and Netflix's, even though a continuation of the Netflix show's narrative could be a success for the sapped superhero franchise.
Other new names on the Daredevil: Born Again call sheet include Michael Gandolfini, who will next be seen in Ari Aster's highly-anticipated horror dramedy Beau is Afraid, and Margarita Levieva, who will also be seen on Disney+'s Star Wars spinoff The Acolyte, so some changes are definitely afoot. Maybe Marvel is worried about new fans feeling obligated to catch up on three seasons of an old show... or maybe it's just time to move on.