Is The Mandalorian Season 3 Excluding One Iconic Star Wars Character?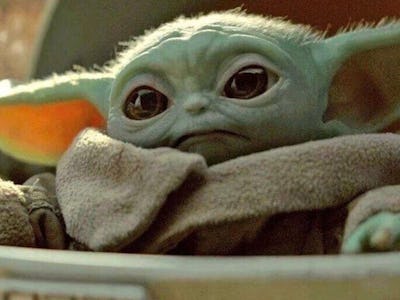 After an excruciatingly long wait, Star Wars is finally getting back to what matters: the adventures of Mando and Baby Yoda. The Mandalorian returns on March 1, bringing with it Din Djarin (Pedro Pascal), Grogu, and a slew of other fan-favorite characters. But one Star Wars standby seems to be missing in action.
As some fans have noted, a recent story in Empire magazine featured a lineup of Mandalorian helmets that we can likely expect to see in Season 3. Missing from that lineup? None other than Boba Fett.
The Mandalorian Season 3 and Boba Fett
In the image above, Boba Fett's helmet is clearly missing. But the reason why is unclear. Fett played a sizable role in The Mandalorian Season 2 and then got his own spinoff (which featured a sizable plotline devoted to Mando and Baby Yoda). The Book of Boba Fett ended with the bounty hunter still living on Tattooine but seemingly ready to help Din Djarin if needed.
Meanwhile, The Mandalorian Season 3 is set to feature a major confrontation of Mandalorians as various groups clash for control. It seems like the perfect opportunity to bring back Boba Fett. So what gives?
The most obvious answer is simply that The Book of Boba Fett was generally panned both by fans and critics. So Lucasfilm may be worried that the character is no longer as popular as he used to be. Or perhaps the studio simply felt he didn't fit into this plotline; or that the excitement around bringing back the once-beloved character had worn off.
The other option is that Boba Fett actually is in Mandalorian Season 3, but he's being saved as a major twist. The character is notably absent from both the image above and all the trailers and teasers released so far. It's possible he could show up near the end of Season 3 just in time to save Mando's life or turn the tide of a battle. If done right, that could also help undo the damage that Book of Boba Fett did to the bounty hunter.
Then again, maybe we're overthinking things. Maybe Boba Fett has a medium-sized role in Mandalorian Season 3 that has nothing to do with his real-world reputation or lack thereof. Maybe the editors of Empire made a mistake. And maybe Boba's scenes just weren't ready in time for the trailer. We'll just have to wait and find out.
The Mandalorian Season 3 premieres March 1 on Disney+.