Guardians 3 Fails to Learn Avengers: Endgame's Biggest Lesson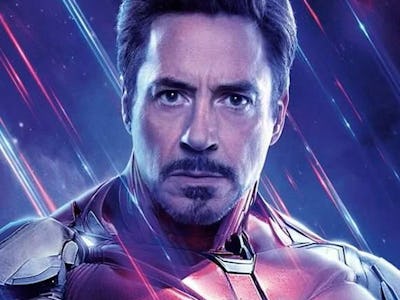 Marvel
In the months leading up to Guardians of the Galaxy Vol. 3, one thing seemed clear: James Gunn was about to murder the Guardians of the Galaxy. Multiple stars of the franchise, including Dave Bautista (Drax) and Zoe Saldana (Gamora), made it clear this was the end of their Marvel tenure. So what were fans to think?
But now that Guardians 3 has arrived, does the trilogy's big finale live up to the hype? And how does it compare to another major Marvel ending that's already drawing a lot of comparisons? Here's what Guardians of the Galaxy 3 gets wrong that Avengers: Endgame got right.
Spoilers ahead for the end of Guardians of the Galaxy Vol 3.
Guardians 3 vs Avengers: Endgame
In early reactions and reviews, one thought seems ubiquitous: Guardians 3 is the best Marvel movie since Avengers: Endgame. (What does that say about the entire MCU? We'll leave that for another article to decide.) Not only are both genuinely fun movies with ensemble casts that click and a villain you love to hate, but they also act as satisfying conclusions to larger stories we've seen play out in multiple movies over many years.
Like Avengers: Endgame with its satisfying goodbyes for Marvel mainstays like Captain America and Iron Man, Guardians 3 gives us emotional conclusions for characters like Drax, Nebula, and even Star-Lord (sort of). But there's one clear difference between the two movies: their body counts.
What Guardians 3 gets wrong
Unlike Avengers: Endgame, which snuffed out several main characters, Guardians 3 pulls every punch. There's even a moment where Star-Lord almost meets his maker while floating out in space, only to get rescued at the last minute.
The end result is a movie that's still satisfying, but probably won't age as well as Marvel hopes. Even just a few years later, Avengers: Endgame feels frozen in amber, our last adventure with the world's mightiest heroes. By comparison, the story of the Guardians of the Galaxy will undeniably continue beyond Vol 3. The movie's post-credits scenes brashly establish a new Guardians team while promising that Star-Lord will return. So whatever closure we got from this movie will only last as long as it takes for Marvel Studios to pump out another sequel.
Hopefully, Marvel hasn't completely forgotten what made Avengers: Endgame so powerful. With MCU entries coming up for major characters like Nick Fury (Secret Invasion), Carol Danvers (The Marvels), and Bucky Barnes (The Thunderbolts), there are still plenty of chances to achieve another moment on par with Iron Man's tearful goodbye.
Guardians of the Galaxy Vol. 3 is in theaters now.