Elon Musk Lashes Out at Journalist Who Says His Fans Harass Female Reporters
Twitter is a dark place sometimes.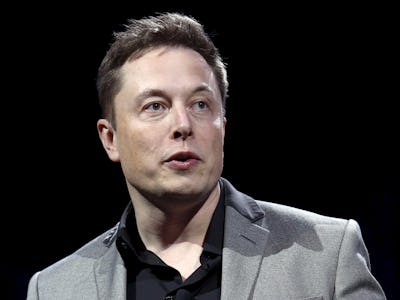 Elon Musk was back on his Twitter pulpit on Tuesday, this time to call out journalist Erin Biba, who recently penned a story for The Daily Beast detailing anecdotes from female journalists who say they've been harassed by people she calls "Musk Bros."
The article, titled "What It's Like When Elon Musk's Twitter Mob Comes After You," is a first-hand account of Biba's experiences receiving backlash for a thread she posted that criticized Musk's recent laments against the media and a molecular biologist named Upulie Divisekera. Her story also details anecdotal claims from four other female journalists and one male journalist backing up her claim that women writers who criticize Musk online are at risk of a barrage of hate mail in the form of direct messages, mentions, and an extreme inbox pile-up.
"If he really is the good person fighting to better humanity that all of his fans say he is, then I'd hope he would want to know," she says. "So, Elon, I ask you: Was what happened to me and other women you tweeted at the result you wanted? Did the punishment we received fit the crime?"
In what feels like one of the most meta moments in recent history, Musk lashed out and criticized The Daily Beast, its editor-in-chief Noah Shachtman, and Biba following the story's publication.
Many applauded Biba's story for bringing to light the ways that women journalists can be targeted by fans of a celebrity — particularly Musk — while also starting a conversation about the role celebrities with massive followings should play in the ways these discourses play out online.
Musk, however, wasn't interested in having that conversation. On Tuesday morning he appeared to paint Biba as someone who had attacked him multiple times online.
It does seem, based on work done by some Musk-supporting internet sleuths, that Biba has a history of calling Musk out on Twitter, including one tweet that said that his expensive space car stunt for Tesla was like he launched "his giant dick into space and swung it around."
While Biba's Twitter presence may have taken some shots at Musk that were a little below the belt (no pun intended), it doesn't necessarily discredit her Daily Beast article. Nor are Musk and a comparatively unknown writer operating on the same playing field when they tweet, as some users pointed out.
Later Tuesday, Musk did write the following tweet, in some sense acknowledging the seriousness of online harassment.
This story is developing.