50 Things on Amazon That People Can't Seem to Get Enough of
Trick out your home with these fan favorites.
by Christina X. Wood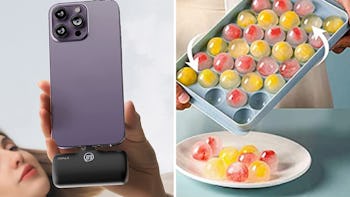 We may receive a portion of sales if you purchase a product through a link in this article.
Certain items have their moment, then are over nearly as soon as they showed up. Other things, though, have staying power. That's what you'll find here. These are items that enhance your home in myriad ways — from cool kitchen gadgets to new tech to smart storage — and they all have hordes of long-term fans to prove their worth.
So join the club. Welcome to keeping a sunny, minimalist home where you cook exquisite food, maintain tidiness, prepare fine craft cocktails, and keep the humidity at a precise comfort level. It's a tall order, sure, but it's within reach. Just ask the thousands of satisfied buyers who can't seem to get enough of these 50 things that are all available on Amazon.