The 50 Cheapest, Easiest Home Upgrades That'll Save You So Much Money
Spend a little to save a lot.
Written by Allison Bolt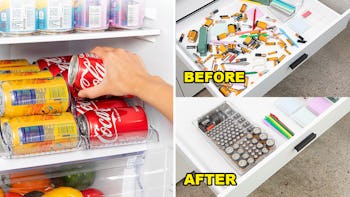 We may receive a portion of sales if you purchase a product through a link in this article.
Don't run away when you see the word upgrade because this list is completely free of pricey home decor pieces or way-too-expensive flooring. Instead, these super easy-to-use pieces prove that you can add a few budget-friendly upgrades around your home, and they'll actually save you a ton of money.
Because sometimes, not having to buy a new sofa or spend way too much money on your power bill feels like the best home upgrade ever — especially when they're so easy to install or work into your routine.
This article was originally published on