50 Cheap, Clever Things Selling Out on Amazon That You Never Knew Existed
Hidden gems that are sure to become favorites.
Written by Rachel Bar-Gadda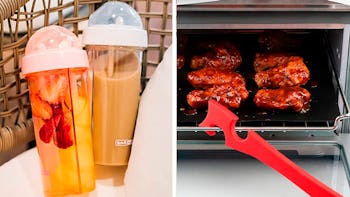 Amazon/Inverse
We may receive a portion of sales if you purchase a product through a link in this article.
Just when you think you've come across every clever product under the sun, something can come along and knock you off its feet with its ingenuity. On this list, you'll find not one — but 50 — cheap, masterfully designed things that are selling out on Amazon because they tackle problems, make life easier, and are just plain fun to use.
There's no rock left unturned here — with space-saving products, organizational solutions, and even acne-busting patches all represented. Prepare to get your home, yard, car, and life in tip-top shape — all while not blowing your budget in the process.