Amazon Keeps Selling Out of These Cool Things for Your Backyard
Make your outdoor space the place.
by Christina X. Wood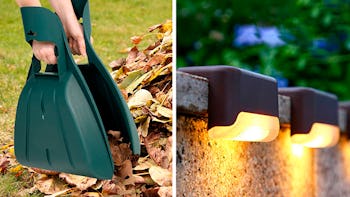 Amazon/Inverse
We may receive a portion of sales if you purchase a product through a link in this article.
Ready to head outside, adult beverage in hand, and enjoy the company of your friends and neighbors? You might want to spruce up your space a bit, then. A party where everyone has to sit on the ground getting bitten by mosquitoes will be memorable... but not in the right way. Plus, turning a yard into a party zone is, as a matter of fact, fun. That's why I've gathered a selection of the coolest things for your backyard that are sure to enhance all the good weather feels. Amazon keeps selling out of them, though, so grab 'em while they're hot.
If you consider the cost of going out on the town, relaxing in the comfort of your own outdoor oasis offers a huge return on investment. So trick out that yard and make it the place to be this summer.