12 Devices for People Who Love Sports as Much as Technology
Achieve your quantified self and have a little fun, too.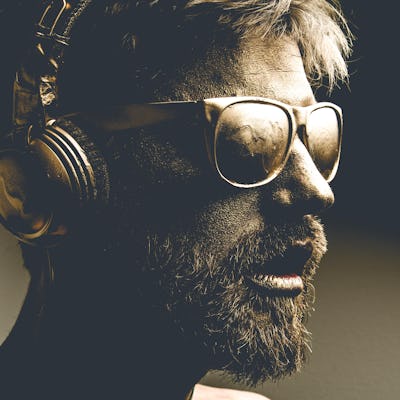 Getty Images / Bob Levey
You can tell your mom that technology's invasion of our lives doesn't mean you'll never get off the couch or play outside ever again.
Technology has made our home smarter, our work smarter, our music playing smarter, our transportation smarter, and even our sports smarter.
So for those of you who love spots, either to watch or play, here are the holiday deals on which to set your sights.
12. Babolat Pure Drive Play Tennis Racket
Tracking tennis play on the court has taken over the U.S. Open and other major tournaments, but now players can benefit from this technology as well. While some devices can be attached onto the racket, Babolat has created a racket with the tech built into it that transfers data to a smartphone app, can be plugged in through USB, and tracks spin, speed, power, and type of shots taken. All this tech doesn't make the racket any heavier either than a typical racket. This racket can be listed at $399, but Amazon is selling this racket for $159.
11. Game Golf Live Shot Tracking System
The ability to track strokes and distance are vital for any golfer, and can be difficult without a professional caddy or expensive technology. Game Golf makes this easier with enough small lightweight markers to all of their golf clubs to monitor swings, and a smartphone app with graphics on your golfing history and courses programmed in to preview the course set-up. Amazon is selling this bundle for $155, the components that usually have to be bought separately for hundreds of dollars.
10. Under Armor HealthBox
It's not often you can find a bunch of fitness items that work in sync in tracking your workouts. That's what's nice about this Under Armor bundle of a smart scale that tracks not only weight but also BMI and goal progress; a heart rate chest strap; and a wearable band that has as many capabilities as higher priced fitness trackers. Usually available for $400, Under Armor is selling these all for $180.
9. GoPro HERO5 4K Action Camera with Remote
The newest GoPro camera is even more adaptable to extreme sports and lots of movement with waterproof capabilities up to 33 feet, hands-free control, wind noise reduction, and high-quality 4K video. Plus, Best Buy is selling this camera for $50 off with a $50 store gift card.
8. Xbox One S
Yes, e-sports are considered a sport! They're in the run for consideration in the international Olympics, so that's as much a valid argument as anything. Microsoft has the best deal on the Xbox One S, offering the console, a free game, and a one-month Game Pas for $189. If you're looking for sports-oriented games for the Xbox, Best Buy has 50 percent off FIFA 18, NFL 18, and NBA 2K18.
7. Jetson All-Terrain Hoverboard
The hoverboard craze has spawned some that are not the easiest to control and balance on, which makes the all-terrain wheels something to focus on. The Jetson hoverboard also has Bluetooth technology so you can play your music through its speakers, and track the distance of your rides. Target is selling this sturdy hoverboard for $199, which is $100 off its usual price.
6. Fitbit Fitness Trackers under $100
Fitbit has become arguably the most popular way to track fitness goals and calories, especially with the competitive aspect of the trackers. Many places have discounts on the trackers for Black Friday, but Walmart definitely has the best prices if you're looking to spend under $100 on one. The superstore is selling Fitbit Charge 2 and Alta HR trackers with a bonus band included, which could cost $30 on its own.
5. Roku Streaming Players
Streaming devices have become a staple for entertainment, especially for sports fans who don't want to be shut out from out-of-state, and even out-of-country, games. The Roku streaming stick — which can also be bought built into some TV purchases — boasts more than 140 sports channels, including obscure international and college sports networks. Walmart has bundled its Roku streaming players with free ad-ins: the original Roku Express ($22), Roku Express+ ($22), and Roku 4K+ ($48), and all available at discount with one-month DirecTV Now and Showtime trials, and an included HDMI cable.
4. Smart Balls Under $100
Nowadays being "game ready" involves more than just constant practice. Smart balls give athletes a way to track the spin on a soccer ball, the dribble speed of a basketball, and the throwing distance of a football — all with just connecting the ball to a smartphone app. Adidas is selling its miCoach Smart Soccer Ball for 50 percent off at $99 and Amazon offers the DribbleUp Smart Basketball for $70.
3. JBL Clip-On Bluetooth Speaker
This speaker is both lightweight and totally waterproof, so it's made for water sports and hikes with its carabiner clip to secure it to your backpack. Black Friday deals have the JBL Clip 2 for 50 percent off, selling for $30 online at Amazon and also at Walmart.
2. Under Armor UA SpeedForm Velociti Record-Equipped Running Shoes
Instead of needing a watch to track stats as you run, why not use something you'll already wear anyways? Under Armor's smart sneakers are able to record data like pace and distance, and download it to your phone. Additionally, the sneaker itself is pretty innovative in its lightweight design and tight fit that's ideal for any runner. They are for sale at Zappos.
1. Jabra True Wireless Waterproof Earbuds
The Apple Airpods may be great for running without any wires, but they're oft criticized for their design and poor sound quality. If you tend to agree, you might think these Jabra true wireless earbuds are superior, for their audio and a storage case that can recharge your earbuds. These earbuds can also track heart rate and activity, and are waterproof and sweatproof. These earbuds are usually listed for $250, but Amazon is selling these for $198.
Please note these links have been autonomously chosen by our editorial team, and Inverse may receive a portion of the purchase.