The Last of Us Episode 9's Biggest Change Resurrects a Scrapped Spinoff Game
Ashley Johnson was always a part of the equation.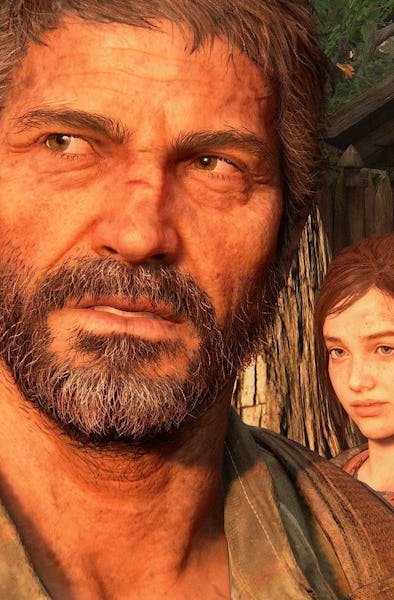 Within the flurry of emotions that occurred during the season finale of The Last of Us on HBO is the devastating story of Ellie's mother, Anna. The Episode 9 prologue packs a heavy punch not only because it dives into the backstory of Ellie's immunity for the first time, but also because it features Ashley Johnson, the voice and motion capture actor for Ellie in the original video game series, as Anna.
The revelations in Episode 9 may shock even the most diehard fans of The Last of Us video games, but as it turns out, the story of Anna has been around for quite some time. At a press conference ahead of the finale attended by Inverse, original game director and series co-creator Neil Druckmann revealed that the story of Ellie's mother was once its own video game that never came to see the light of day — and Johnson was linked to the role from the start.
Warning: Light spoilers for The Last of Us Episode 9 below!
According to Druckmann, the origins of Episode 9's opening sequence date back to when he was wrapping up the original Last of Us video game. In addition to making a comic book spinoff called The Last of Us: American Dreams — which introduced Riley and later inspired part of the Left Behind DLC — there was also an opportunity to create an animated short as a way to promote the game.
"To try to come up with a story, I wrote this short script about Ellie's mom and how she gave birth to Ellie, was bitten at the same time, [and] wasn't sure if she was infected during that birth," Druckmann says. "It just became this little character drama that spoke to the same themes [as the game] of parental love for their child and how much you're willing to do even when you're on death's doors."
That project, which would have been titled American Daughters, never came to fruition. Fans can even see the scrapped artwork as an easter egg in Naughty Dog's Uncharted 4, which Druckmann also recently tweeted ahead of the finale.
After the animation deal fell apart, Druckmann was in talks with Naughty Dog to potentially develop the story as a whole other game, likely a DLC. But that deal fell through, too.
Druckmann then moved on to the idea of making it into a live-action short. Even back then, he was in talks with Johnson to portray Ellie's mom. So when the opportunity to resurrect the scrapped project presented itself as part of the HBO adaptation, Druckmann leaped at the opportunity,
Aside from making The Last of Us Season 1 ending just that much more soul-crushing, the inclusion of Ellie's birth also makes for a meaningful full-circle moment. As Druckmann explains, Johnson is inextricably linked to the character of Ellie, not just in her portrayal, but also in the character's development.
"She metaphorically gave birth to that character," Druckmann says, "To have her literally do it in this scene just felt incredibly poetic and beautiful, despite how sad that scene is."
In Mazin's mind, Johnson's portrayal of Ellie's mother is one of the most fulfilling moments of both the production and the show.
"Ashley sounds like Ellie, and Ellie sounds like Ashley," Mazin says. "To see her giving birth to herself, in a sense, and to create that genetic connection between her performance as Ellie and the origin story of Bella as Ellie was just profound. I think everybody just felt something beautiful about it."
The Last of Us Season 1 is now streaming on HBO Max.