The Last of Us Season 2 Will Address Season 1's Biggest Criticism, Creator Says
And by the way, Bella Ramsey is here to stay.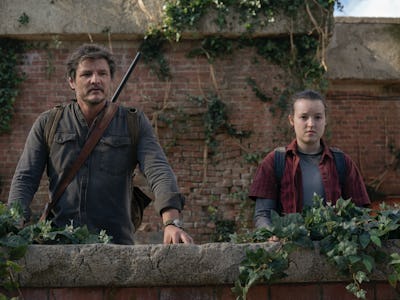 For a show set in a world overrun with fungus-fueled zombies, The Last of Us didn't actually feature a lot of "Infected," and that's something series co-creators Craig Mazin and Neil Druckmann are eager to change in Season 2.
With the HBO series confirmed for a second season that will adapt the video game The Last of Us Part II — or at least part of it — there's plenty of time to ratchet up the zombie aspect of the story. At least, that's what Mazin and Druckmann said at a press conference Inverse attended ahead of the Season 1 finale, while also addressing one other concern fans have raised about The Last of Us Season 2.
The Last of Us Season 2: More Infected
Reflecting on Season 1, the showrunners are aware of the comments and concerns surrounding the amount of (or, rather, lack of) Infected featured in The Last of Us so far. They want fans to know that this paired-back approach to combat was purposeful — because of what's in store for the future.
"Neil and I felt like we can't just make a season of television without considering what would come after," Mazin said at a press conference attended by Inverse. "There is more The Last of Us to come. And I think the balance is not always just about within an episode, or even episode to episode, but season to season."
"Next season is going to be more massive."
This season, Mazin and Druckmann wanted to concentrate on the power of relationships and moments of action that convey significance. If the action didn't move the plot or a character forward, it was an easy cut.
"There may be less action than some people wanted because we couldn't necessarily find significance for quite a bit of it or [we had] a concern that it would be repetitive," Mazin said. "After all, you're not playing it, you're watching it."
However, the creators also promised that fans of the game's rabid fungi-ridden creatures might just need to be patient.
"It's quite possible that there will be a lot more Infected later — and perhaps different kinds," Mazin said. (Did someone say Rat King?)
Plus, in discussing the already impressive scale of production that went into Season 1 (as one example, a fully constructed cul-de-sac with swarms of coordinated actors running out as Infected), Mazin promises that Season 2 is going to be even bigger.
"I'm trying to stop saying it's massive to myself because I know that next season is going to be more massive," he said, "and I don't want to freak out."
Ellie in The Last of Us Season 2
As for another buzzy discussion point linked to The Last of Us Season 2, Mazin and Druckmann want to make it super clear to fans: Bella Ramsey is Ellie. They would like to once and for all put to rest any and all discourse about a possible recast for Ellie or concerns about Ramsey needing to be aged up for Season 2. (In the games, there's a significant time jump between Parts 1 and 2.)
"We know what we're going to do in terms of costume and makeup and hair," Mazin said. "But more importantly, we also know the spirit and soul of the actor."
"We got lightning in the bottle again with Bella."
Mazin also noted that Ramsey is currently 19 years old, which is the same age as Ellie in The Last of Us Part II. Regardless of age, though, the showrunners vehemently back Ramsey as Bella.
"It was like lightning in the bottle that we found Ashley Johnson [for the video game], and I can't imagine that version of Ellie being anybody else," Druckmann says. "Then somehow, we got lightning in the bottle again with Bella. We are extremely lucky to have Bella and the stuff you saw throughout this entire season."
As for who will play Abby in The Last of Us Season 2, only time will tell, but HBO should play check to see if Florence Pugh is available.
The Last of Us Season 1 is streaming now on HBO Max.