Loki Season 2 Premiere Is Copying One of the Best Things About Ahsoka
With less than a month before release, the much-anticipated sequel is now arriving even sooner than we first thought.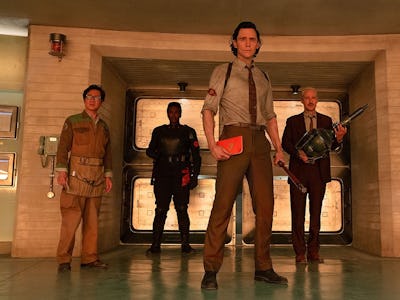 Marvel Studios
Disney+ changed everything we thought we knew about streaming with Ahsoka. Mere days before release, the series release time was moved up six hours from midnight PST to 6 p.m. PST, bucking the precedent set by streaming releases since the dawn of streaming original content. It seemed like a wild experiment to try premiering franchise content during prime time, but it's apparently a strategy that's paid off.
Only a few days after the finale of Ahsoka on October 3, Loki Season 2 will now release six hours earlier than expected, at 6 p.m. PST on October 5. This is an excellent update for the spoiler-averse: no need to to wake up early to watch before checking in with the rest of the fandom. But this new prime-time slot has its drawbacks too. Check out the full announcement below.
While a midnight PST release was inconvenient for American viewers, it was chosen for a reason. Because of the International Date Line, that release time meant the date would be the same, no matter where in the world you tuned in. Now, with this new release, the premiere will be on October 5 in one hemisphere but still remain on October 6 in the other.
A release time shift for this series isn't a huge surprise — amid the dual strikes, the fall broadcast TV season isn't as enticing as usual, so a streaming show could actually compete. Plus, Loki is a series that's entirely about messing with time. Moving the release up a few hours only a few weeks is exactly what a trickster god with control of the timeline would do.
Alongside the announcement, Marvel also released a new featurette depicting how the second season will differ from the first, exploring new areas of the MCU as well as Loki's character himself, focusing more on the "hero" part of his anti-hero charm.
Will prime-time premieres become the new Sacred Timeline of Disney+ releases? Ahsoka may have just been a fluke, so Loki will be the true deciding factor.
Loki premieres October 5 at 6 p.m PST/9 p.m EST on Disney+.