The Last of Us Creators Reveal a Heartbreaking Easter Egg in the Season 1 Finale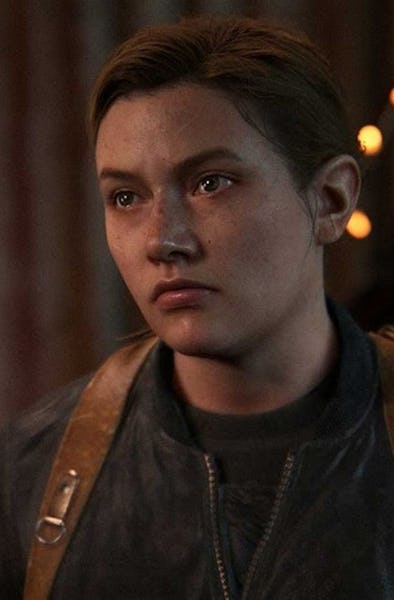 Naughty Dog
Warning! Spoilers ahead for The Last of Us Season 1 Episode 9.
In the midst of all of the heightened drama that is The Last of Us Season 1 finale, there's one big nod to the games (and Season 2) that you might have missed. The Easter egg is hidden in the operating room of the momentous hospital scene, and it concerns a major player in the future of the series: Abby Anderson.
If you pay close attention to the credits, Laura Bailey, the original voice and motion capture actor for Abby in The Last of Us Part II, is credited as one of the two nurses. Speaking at a press conference attended by Inverse, co-creators Neil Druckmann and Craig Mazin confirmed she does indeed feature in the operating room scene.
The character of Abby plays a pivotal role in the events depicted in the video game sequel, which will likely be, at least in part, adapted for HBO's The Last of Us Season 2. And the significance of placing the sneaky nod to Abby in that specific location is not lost on the showrunners.
"For those that know who she plays in the in the next story, it's very much related to that operating room," Druckmann says.
Without going too much into spoiler territory for those who haven't played the second game, the operating room is quite the source of turmoil for Abby, which in turn leads to some fateful repercussions for both Joel and Ellie that set the events of The Last of Us Part II in motion.
Druckmann also points out that this means Merle Dandridge portraying Marlene for the TV adaptation isn't the only case of an actor reprising their character in Season 1.
"People say Merle is the only actor that played the same role in both the game and the show, which is not entirely true, because Laura Bailey also played the nurse in the operating room for the first game, and now she plays that nurse again," says Druckmann.
Perhaps the best part of the secret cameo is that you can't even tell it's Bailey, since both nurses are unrecognizable in their op-room surgical garb. This means she could theoretically make a return to the series to show off her acting chops as a completely different character.
"Maybe we'll do something else with her in the next season," Druckmann says.
"Well, yeah, I mean, she's got a mask on," Mazin adds. "So we can make her anything we want in the next season," Mazin adds.
The Last of Us Season 1 is now streaming on HBO Max.