65 Cool Things on Amazon That Are So Freaking Cheap
These things may not cost a lot, but their impact is huge.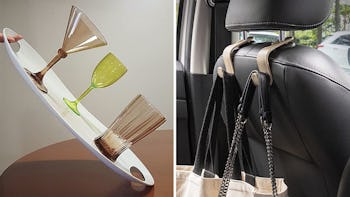 We may receive a portion of sales if you purchase a product through a link in this article.
It's always a little bit surprising when you find something that you actually love and it didn't cost you a fortune. However, Amazon has made that a more frequent occurrence. It's actually made it a little too easy to find cheap things that you want to keep forever and that's why I've compiled these 65 ingenious products.
There's everything from skincare to tools to kitchen utensils. And instead of expecting your choice to break after a week of having it or another charge to pop up on your credit card, just add to your cart and enjoy them for all their affordable and high-quality glory.
This article was originally published on