Star Wars Is About to Introduce a Creature Even Cuter Than Baby Yoda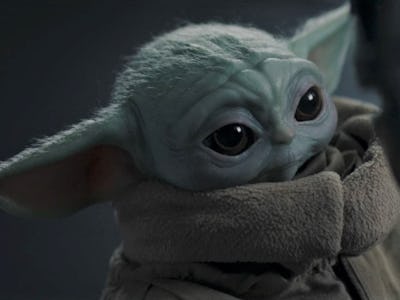 Lucasfilm
Baby Yoda has become a poster child for both The Mandalorian and this entire era of Star Wars. Not only did he serve as an adorable MacGuffin, but he became an icon for merchandising, advertising, and memes. But in The Mandalorian Season 3, his character changed. He's no longer a helpless toddler; he can run, jump, and use his Force powers to protect his dad, Din Djarin. He's even a Mandalorian apprentice now.
While Grogu's growing up, there may be an adorable new Star Wars character ready to take his place in the upcoming series Ahsoka. Here's what one of its actors is saying about their new co-star.
In an interview with Empire, Natasha Liu Bordizzo, who plays Rebels character Sabine Wren in Ahsoka, praised the physical prop used to portray the series' Loth-cat. "That was my little buddy!" she said. "That cat, the complexity of the design… I mean, it has a real skeleton under there, because that's how they control such intense facial expressions and everything."
Loth-cats aren't new to Star Wars. The cat-like creatures with chicken-esque legs appeared throughout Rebels, popped up in The Mandalorian, and can even be seen sleeping away in the Galaxy's Edge theme park. They're native to the planet Lothal, and hold a special connection to Ezra Bridger, the character Ahsoka is trying to track down. He even saw a white Loth-cat in a vision.
Bordizzo seems to believe this Loth-cat will be the heir to Grogu's twee empire, saying, "Move over, Grogu!" But, more importantly, this addition to Ahsoka continues a mainstay of the Mandoverse: practical props.
Grogu's design was so winsome because the puppet was practical, not a CGI blob. It was an evolution of the technology that brought Yoda to life, and now that tradition will carry on to Ahsoka's Loth-cat. Whether the Loth-cat can outsell all that Baby Yoda merchandise, however, remains to be seen, but you'll see it on TV — and store shelves — soon.
Ahsoka premieres on Disney+ in August 2023.