These Home Upgrades Have Super High Amazon Reviews Because They're So Cheap & Look So Good
Big improvements, little cost.
by Christina X. Wood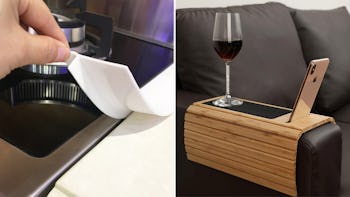 We may receive a portion of sales if you purchase a product through a link in this article.
If you think upgrading your home means taking out a loan, hiring a contractor, and living in a construction zone, you have not yet been introduced to the universe of hacks, tricks, and resourceful solutions discovered and perfected by the customers on Amazon.
Save your money for necessary repairs and full-on transformations, because these solutions come with none of the cost, mess, or labor. (And they look amazing.) That's what makes them so popular and so clever. These home upgrades all have super high Amazon reviews precisely because they are so cheap and look so good.