These home products with near-perfect Amazon reviews are so genius, they should cost 5x more than they do
High-quality items at low, low prices.
by Sara Brown-Rigoli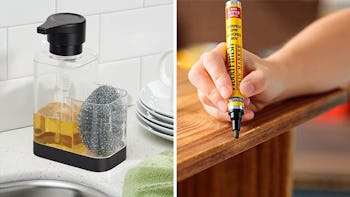 We may receive a portion of sales if you purchase a product through a link in this article.
If you've been needing (or just wanting) to upgrade some items around your house, now is the time to go for it. People on Amazon cannot stop raving about how much they love the items compiled on this list. In fact, these goods regularly receive such high praise that they all boast nearly perfect ratings from reviewers. That's saying a lot when it comes to a site that gives you access to just about everything you could possibly be in the market for, all in one place.
So start scrolling and see for yourself why people love these products so much.