These Clever Things on Amazon Are Selling Quickly & Tons of Reviewers Say They Wish They'd Known About Them Sooner
Brilliant little game-changers.
by Christina X. Wood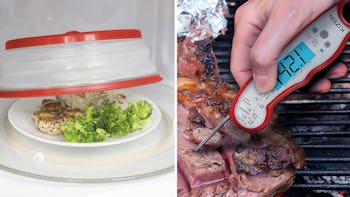 We may receive a portion of sales if you purchase a product through a link in this article.
When a product is life-changing, you might measure time by "before I got it" and "after I got it". This is obviously true for civilizations when it comes to things like cars and electricity but, in a smaller way, it can be true of things like electric can openers and blackout curtains.
Before the blackout curtains, for example, you might have been unable to nap — and were probably paying too much money to heat and cool your home. Now, you can sleep during the day and have some help saving on those electricity bills. This list has 50 clever things on Amazon of this nature that are selling quickly — and that tons of reviewers say they wish they'd known about sooner. Get in here! Don't waste any more time doing things the hard way.
This article was originally published on