These Clever Things Have So Many 5-Star Ratings, Amazon Can Barely Keep Them In Stock
by Christina X. Wood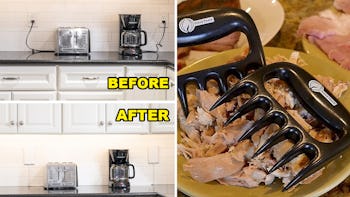 We may receive a portion of sales if you purchase a product through a link in this article.
When Amazon reviewers love something, they like to share their experience with it. There is nothing more reassuring, especially when considering which kitchen appliance or tech gear to buy, than someone offering up their experience — along with a shining five stars. When those five-star ratings are available in the hundreds or thousands, it's that much more encouraging.
I pored over a lot of success stories and, as unique as some of them might be, came up with a load of clever things with so many five-star ratings, Amazon can barely keep them in stock.
This article was originally published on