These Clever Inventions Are So Damn Helpful, Amazon Shoppers Who Buy Them Say They Use Them Every Day
Handy things that improve life on the daily.
by Christina X. Wood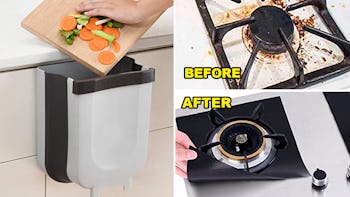 We may receive a portion of sales if you purchase a product through a link in this article.
There are some items in my home that I can't believe I ever lived without. Some of them are weird and obscure. Some of them are in every home. But they have become absolutely essential to daily life and I would not go back to the way I was doing things before. It turns out loads of Amazon shoppers feel the same way.
The clever inventions that follow are so damn helpful, Amazon shoppers who buy them say they use them every day. And when you use something every day, you want to share that win with others. Read on and reap the benefits.