Shopping editors are calling these hidden gems on Amazon their most amazing finds of the year
The real cream of the crop.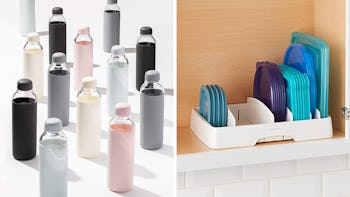 We may receive a portion of sales if you purchase a product through a link in this article.
When you want to find out what kind of peonies to put in your garden, you consult a landscaper. If you fancy putting a new sink in the bathroom, you'd reach out to a plumber. And if you want to know what the most useful, tried-and-true hidden gems on Amazon are, you call in the shopping editors who've spent countless hours combing the depths of the mega-marketplace (and trying their fair share of goods along the way).
Get that clicking finger stretched and ready because each one of the picks on this list is a bonafide winner.