Of All the Weird Things for Your Home on Amazon, These 45 Are Clever as Hell
by Christina X. Wood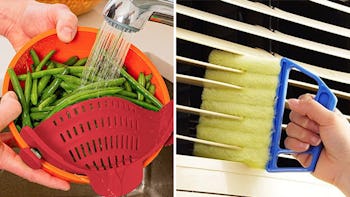 Amazon
We may receive a portion of sales if you purchase a product through a link in this article.
Amazon is a never-ending rabbit hole full of strange inventions, weird decor, and — sometimes — incredibly clever and affordable solutions to routine problems that so many people are struggling to solve. How much time do you have to spend, though, reading reviews and shaking your head in wonder as you sort the ideas from the genius things you need in your home STAT?
You don't: I already did that for you. And, of all the weird things for your home on Amazon, these 45 are clever as hell.