Extremely clever things on Amazon reviewers use multiple times a day — & you'll wish you knew about sooner
Streamline your day with these nifty finds.
by Christina X. Wood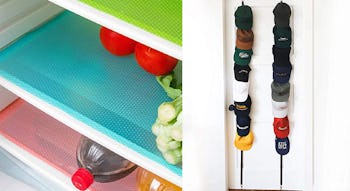 We may receive a portion of sales if you purchase a product through a link in this article.
When it comes to daily routines, most of us don't spend tons of time thinking about changing them. As we go through the day, we touch the same items and use the same bathroom fixtures, kitchen cabinets, and underwear drawers we used yesterday and the day before. So when something radically improves one of those high-touch areas of life, it can have an outsized effect on time management, frustration level, and mood.
That's the idea behind these extremely clever things on Amazon that reviewers use multiple times a day. You'll wish you knew about them sooner. Whatever your particular system is, chances are there's a clever thing here that will make it better.