The Most Underrated Video Games of E3 2017
Here's a few excellent titles you probably missed this week.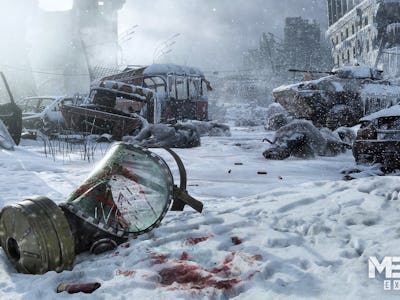 Deep Silver
Every year, the Electronic Entertainment Expo brings together hundreds of publishers and developers for the biggest video game showcase available around the world. Despite some major companies like Electronic Arts and Nintendo ditching E3 in favor of hosting their own conferences at the same time, E3 remains one of the most iconic events in the industry — attracting the attention of gamers from all corners of the planet. But with such a huge focus on the bigger players like Microsoft, Sony, and Ubisoft, it's easy to miss some of the most interesting, overshadowed projects of the show.
While many of the usual AAA video game releases tend to dominate the stage, E3 is also filled with tons of smaller development studios eager to share the projects they've been working diligently on. So, with that in mind, here's a look at some of the most underrated games you probably missed over the last few days during E3.
Mount & Blade II: Bannerlord
Developed by TaleWorlds Entertainment, Mount & Blade II: Bannerlord is the official sequel to the critically acclaimed medieval Mount & Blade from 2008, which puts players into a gigantic open world sandbox complete with quests, battles, and political intrigue that culminate into legendary battles you won't find anywhere else. Bannerlord is set to bring those epic adventures back with a completely overhauled graphics engine, new features, and a much larger world for players to explore, raid, and create their own story within.
Extinction
From the same development team who brought Killer Instinct Season 2 and 3 to the Xbox One comes Extinction, a game designed to pit players against dozens of massive creatures collectively known as the Ravenii. You'll be put in the shoes of a sentinel named Avil, who's one of the world's last defenders, with the task of fending off ogres who are attacking what remains of humanity. Focused on aerial traversal, the game plays like something straight out of Attack on Titan, complemented by a gorgeous and colorful world.
Ace Combat 7: Skies Unknown
Ace Combat 7: Skies Unknown is the next entry in Bandai Namco's long running flight simulator series. While its predecessor's story isn't anything to write home about, Ace Combat 7 is introducing virtual reality to the mix with a set of exclusive missions for PlayStation VR, which will pull you directly into the cockpit of your favorite aircraft. Shown off at E3 with a few demos, the dogfights look intense as ever and bring a whole collection of detailed jets for players to enjoy on the newest generation of consoles (as well as PC).
Hidden Agenda
Hidden Agenda is a gritty crime thriller headed to the PS4 that's designed to be played solo or collaboratively with up to five other players in a group in the same room. Created by the minds behind Until Dawn, Hidden Agenda makes use of Sony's PlayLink application for your smartphone to build an experience where your decisions directly impact the story. You'll be working together or against each other to take down a serial killer called "The Trapper," who builds fatal traps on the corpses of his victims to kill first responders.
Metro Exodus
While Metro Exodus was shown in the beginning of Microsoft's E3 press conference on the big stage, not too many people are familiar with the beautiful but deadly post-apocalyptic world created by developer 4A Games. Set in Moscow following the nuclear devastation of World War III, Exodus puts you in the shoes of Artyom from Metro 2033 and Metro: Last Light for a new survival adventure spanning across continents – where you'll learn more about the history of the world and those that dwell on the surface beyond the Russian metro.